ADVANCE YOUR CULTURAL KNOWLEDGE
After completing our online programme, participants can attend our one-day face to face ethnic specific workshops.  These have been developed for Pacific practitioners, community support workers and members of the Pacific community who are often the first people approached by Pacific families experiencing violence.
The workshops are also open to non-Pacific practitioners who work with Pacific families in the area of family violence and support.
People who register for our face to face trainings must complete our online training programme first. This only needs to be done once.
Participants will learn

cultural approaches

to achieving family

wellbeing

when working with

Pacific families

impacted by family violence. Entry is open to

both Pacific practitioners and non-Pacific practitioners

working with Pacific families. The programmes are

FREE

, however due to high demand, limited spaces are available.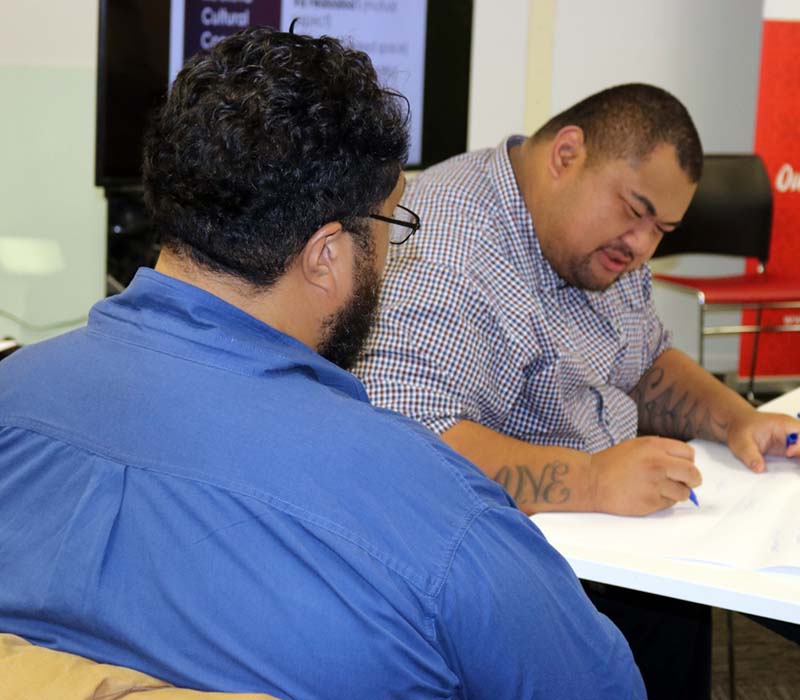 Throughout the year, face-to-face, ethnic specific workshops are delivered in English.  The ethnic specific programmes give participants an in-depth insight to cultural approaches to family wellbeing when dealing with family violence,.
The workshops also covers the importance of wellbeing for frontline practitioners, unpacking the cultural frameworks and the application of the theories into practice.
They will also gain an understanding of the context of Pacific families and their value systems.
For more information email [email protected].