Welcome to Tūgaki Ke Olatia
Fakaheai te fakaauau pea o na hauaga i na kaiga. Ko te feta o na mafaufauga, ma na aga mahani e fakamalohia ke faifai pea. Ko a tatou fofo, e kikila ai ki na mau a na auga-tupulaga agai ki na koa faka-Tokelau.
Ke fakamalama atu e ki tatou na matakupu ienei, ma taki ai na kaiga Tokelau ke maua te ola manuia, ma maina atili i na nofonofoga faka-aganuku. E fauhia e ki tatou he lumanaki makeke, kafai ki tatou e tutu fakatahi.
Tūgaki Ke Olatia is the name for the Tokelau Champions of Change group.  The goal of Tūgaki Ke Olatia is to break the cycle of family harm in the Tokelau community.  It is also to illuminate the issues and guide Tokelau families towards well-being and cultural awareness. 
Tūgaki Ke Olatia was launched on 1st July 2023 at The Cause Collective in Auckland.  However the group has been working together since 2021, using the Tokelau Kāiga Māopoopo cultural framework to find solutions to disrupting and eliminating family violence.
Te Tatou Mafuaga (Our Why)
Ko ki tatou e moemiti ki he Kaiga Tokelau e hokotaga ma maina, ma e makeke tona ola manuia, aua e fakamuamua na mea e taua kia te ki latou, o latou kaiga, ma te kaiga o Tokelau katoa.
Ko ki tatou e fofou ke olatia ia Aotearoa, e ala i te poupouakiga o na koa, te aganuku, ma te Gagana Tokelau, ke olaola pea i na tupulaga o te lumanaki.
We want to see a more connected and informed Tokelau community living lives with strengthened wellbeing by investing in what matters to them, their families and Tokelau collective communities.
We want to contribute to a thriving Aotearoa by nurturing our Tokelau Kāiga Māopoopo values, culture, language to survive our generations to come.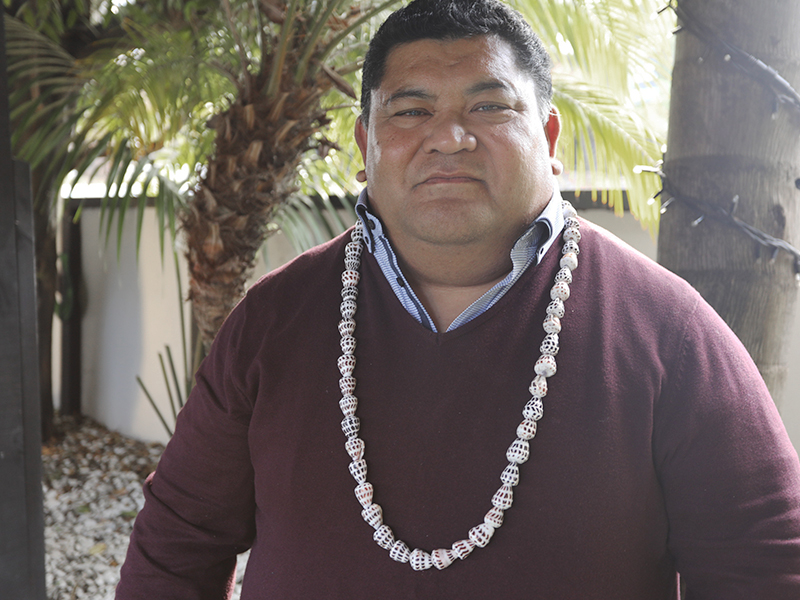 Reverend Iutana Pue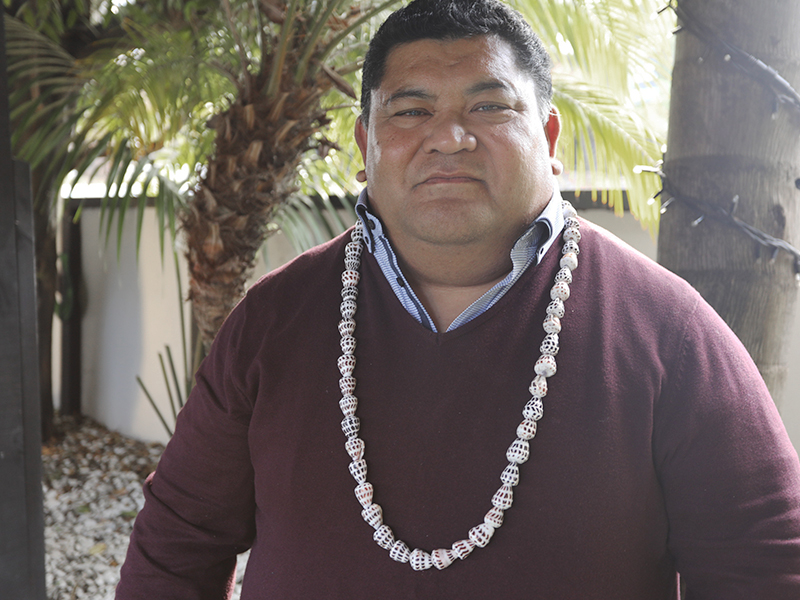 Reverend Iutana Pue is a Church Minister for the Tokelau Congregational Christian Church Auckland. He has been serving and living in Ōtara, South Auckland, with his wife Matālele Pue and their four children: Timena, Hinalagi, Kuata and Savaka, for the past 11 years.
He is very passionate about the Tokelau language, and advocating for the language to be maintained and encouraged to be learnt.
Reverend Pue holds a BA, majoring in Linguistics and Education from Victoria University of Wellington, and a Bachelor of Divinity, majoring in Theology, from Malua Theological College in Sāmoa. In 2017, he received a Graduate Certificate in Interpreting from Auckland University of Technology.
He is currently part of a group working on proofreading the Tokelau Old Testament and they are in the final stages before printing the Tokelau Bible.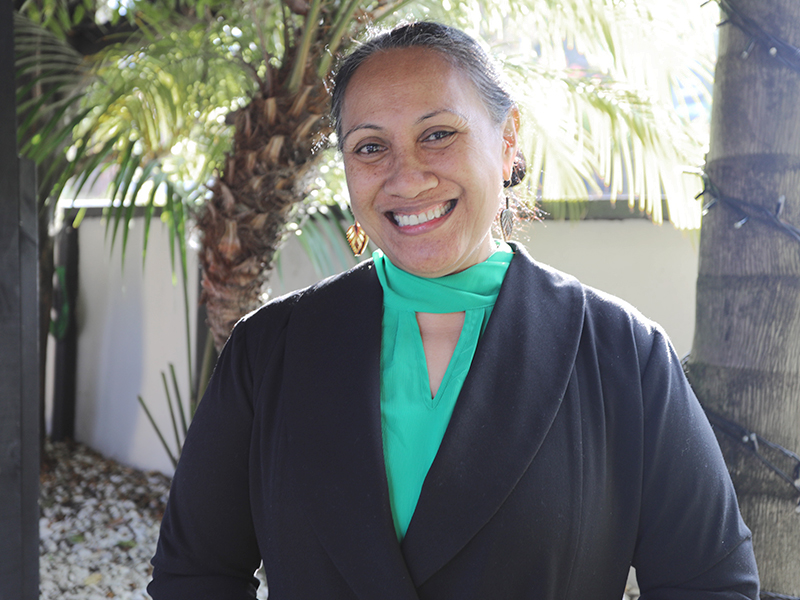 Lise Hope-Suveinakama
BA/LLB (Waikato), Barrister and Solicitor of the High Court of New Zealand; Tokelau Lawyer. Lise is the Director of Olatia Consulting Ltd of Auckland, New Zealand. She is enrolled presently, doing a master's degree in Intercultural Communication and Applied Translations at Victoria University of Wellington, New Zealand and working full time. She is the Lead Facilitator of the Tokelau Kaiga Maopoopo Framework under the Cause Collective. She is the Chair of the Tokelau Advisory Committee to Alliance Health and Counties Manukau DHB.
She is the Secretariat & Trustee of the Mulihelu Atafu Trust & Tokelau Toa Trust, both are charitable community trusts of Auckland, New Zealand. She is a member of the Auckland Tokelauan Bible Project. From 2008 to September 2020, Lise was for more than 15 years working as a Senior Legal Adviser for the Government of Tokelau and as the Judicial Coordinator for the Judiciary of Tokelau.
Community Insights / Stories
Last night, the Tūgaki Ke Olatia Champions of Change gathered at the historic Ferndale House in Mt Albert, Auckland, to
Download some of our resources here.